Representing Businesses for Sale throughout much of the Country
Site Selection assistance for start-up Businesses
Assisting Business Buyers for strategic acquisitions
Selling/Leasing a wide variety of Commercial Real Estate
Our goal is to provide the small to medium Business with the intensity of attention that is normally afforded only to the largest of corporate clients, in representing their Business acquisition and Real Estate needs in an efficient, competent and cost-effective manner.
IN SELLING BUSINESSES
We never attempt to over-saturate our efforts, concentrating on a limited number of listings at any one time, so that we can fully promote and sell each Client Company with focused attention.
FOR REAL ESTATE SERVICES
Too many smaller properties in particular, can get lost with larger Real Estate firms. Our understanding of each Client's need is key to providing the best assistance for the best possible result.
COMMITMENT TO PERSONAL ATTENTION
Signs and advertising do not do it all, by far. A huge portion of our promotional efforts deal with personal time investment and networking, frequently accomplishing more than mass publication.
DEDICATION TO COMMUNICATION
Our transactional process is transparent and regularly communicated, so our Clients understand both the process and status of our efforts. Maintaining long term relationship is key to us.
"I could always rely on you to answer my questions, coordinate with the seller and keep the process moving forward. To my surprise, this was a painless and enjoyable experience."
- Non-Profit Institution CEO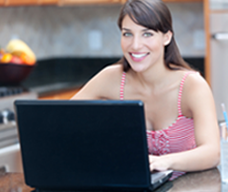 "Our Client had no idea of the value of his business. He was ready to walk away with nothing. Our referral to BAF allowed him to reap an exceptional sale of his business, and provide him with a more comfortable retirement."
- CPA for Business Seller